"…we were both blown away by Lynn Kuo and her classical violin…"  …"Ms. Kuo was a delight right from the start"… 
- Nexus Percussion.com 
Nexus Percussion 
About Me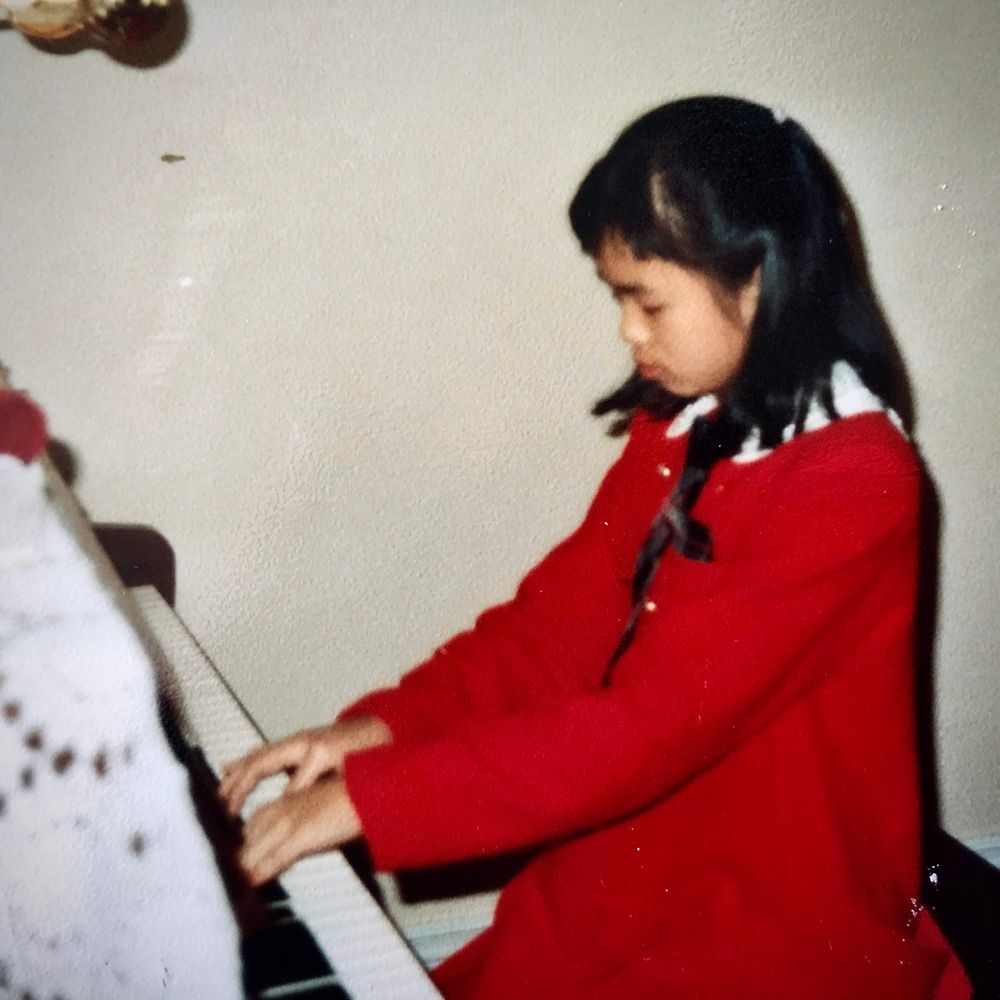 Where it all began
My musical journey began as a pianist 
I still remember my first piano lesson at the age of 7 in small-town Newfoundland (population ~5000). I sat in front of a foreign, wooden behemoth consisting of 88 keys and was asked to find something called 'middle C'... 
A dog barked outside the window and I remember wanting to escape the discomfort of being someone's sole focus of attention. I responded by turning my head awkwardly and looking out the window.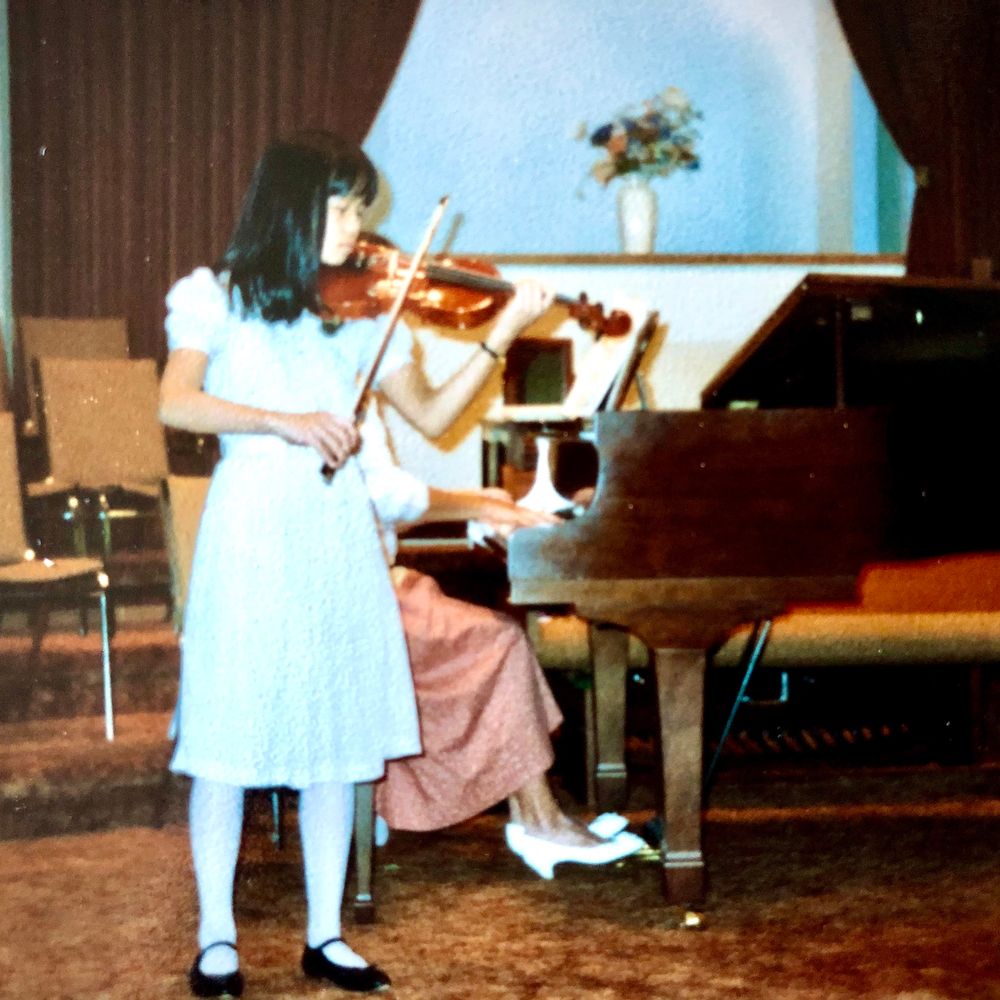 Violin came second 
The day the ¼ size and ½ size violins arrived in the mail from my uncle in Taiwan meant that my sister, brother, and I were adding 'violin lessons' to our after-school explorations: namely Little League, soccer, art classes, Girl Guides, in addition to our piano lessons. 
(What was this thing called anyway? It's so shiny. And the strings sound kind of whiny…) 
Fiddle me this 
Group sibling lessons with a local fiddler in our small Newfoundland town transformed into private Suzuki lessons after our family moved to the 'Big City' of St. John's (population 96,000 then). We were the only Kuos in the entire phone book, as well as on the entire island of Newfoundland! (And we still are!) 
Choose between the two 
Lessons in both violin and piano were wedged into my weekly schedule alongside school homework and activities: science fair projects, public speaking contests, and my brief stint as Student Council President in 9th Grade. 
My reputation as a 'pianist first' and a 'violinist second' was starting to evolve into me becoming a 'double threat'.  
My teachers began to encourage me to choose between the two.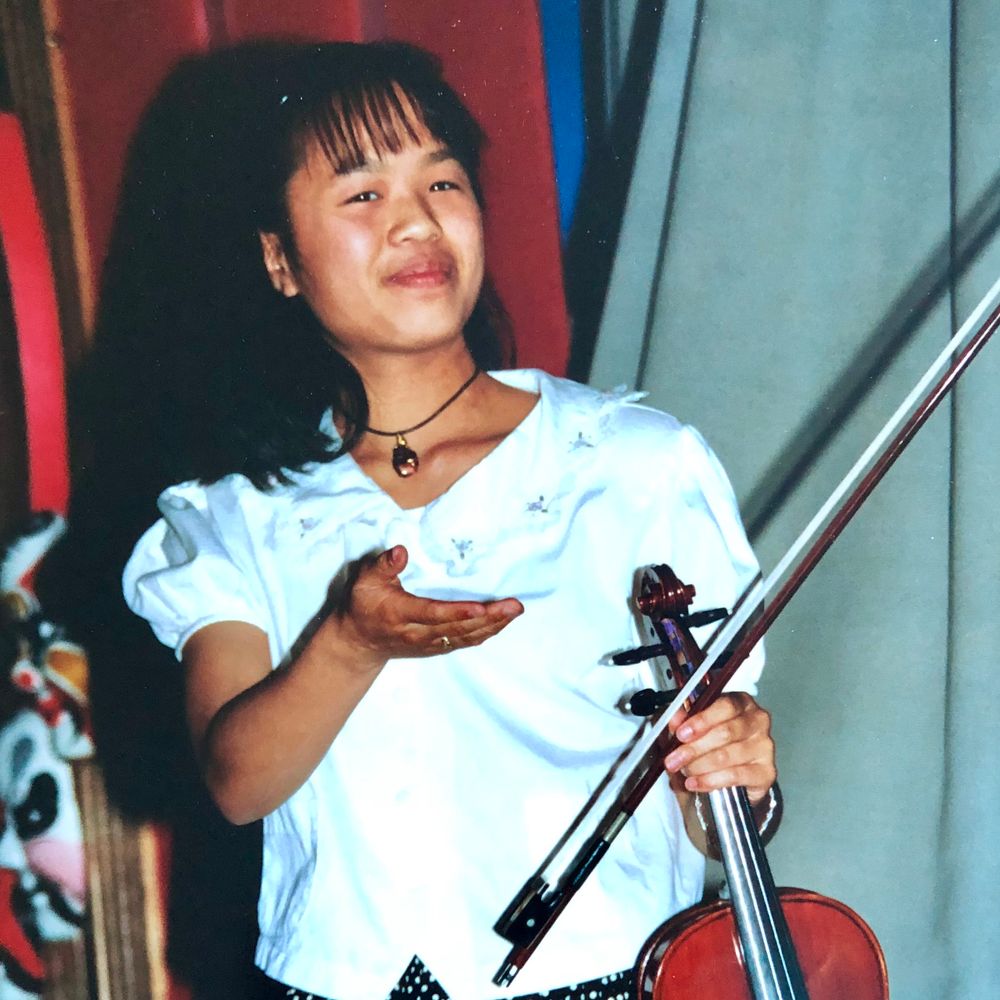 'Violynn' is born 
I was almost 15 when I had participated in the National Youth Orchestra of Canada, and it was during this summer that I made the decision to be a 'violinist'. 
My parents did not allow me to quit piano lessons until high school graduation however. I'm glad they insisted on this! 
At 15, I was in THE high school for music in the city of St. John's. Holy Heart of Mary had a string orchestra, multiple choirs… and practice rooms which I was permitted to retreat to whenever my teachers allowed me to skip class to practice. 
I became the Chamber Choir's pitch pipe (because of my perfect pitch) as well as their pianist. (Holy Heart's choirs went on to international accolades - but certainly not because of my croaky pitch pipe or piano skills.)  
I was also the concertmaster of Holy Heart's string orchestra. Music was definitely my thing. I even arranged an SATB arrangement of the Christmas carol Carol of the Bells, which the choir chose to perform multiple times. 
I still remember the music room's graveyard of neckless fiddles, broken scrolls, and other horrendous instrument cadavers found in the music room's locker space. 
And I also remember a sign taped to one of the practice room walls:   
Practice as if a master is listening.   
This has deeply influenced my Practice Ninja philosophy to this day!  
It was during these high school years that my first nickname was created: Violynn.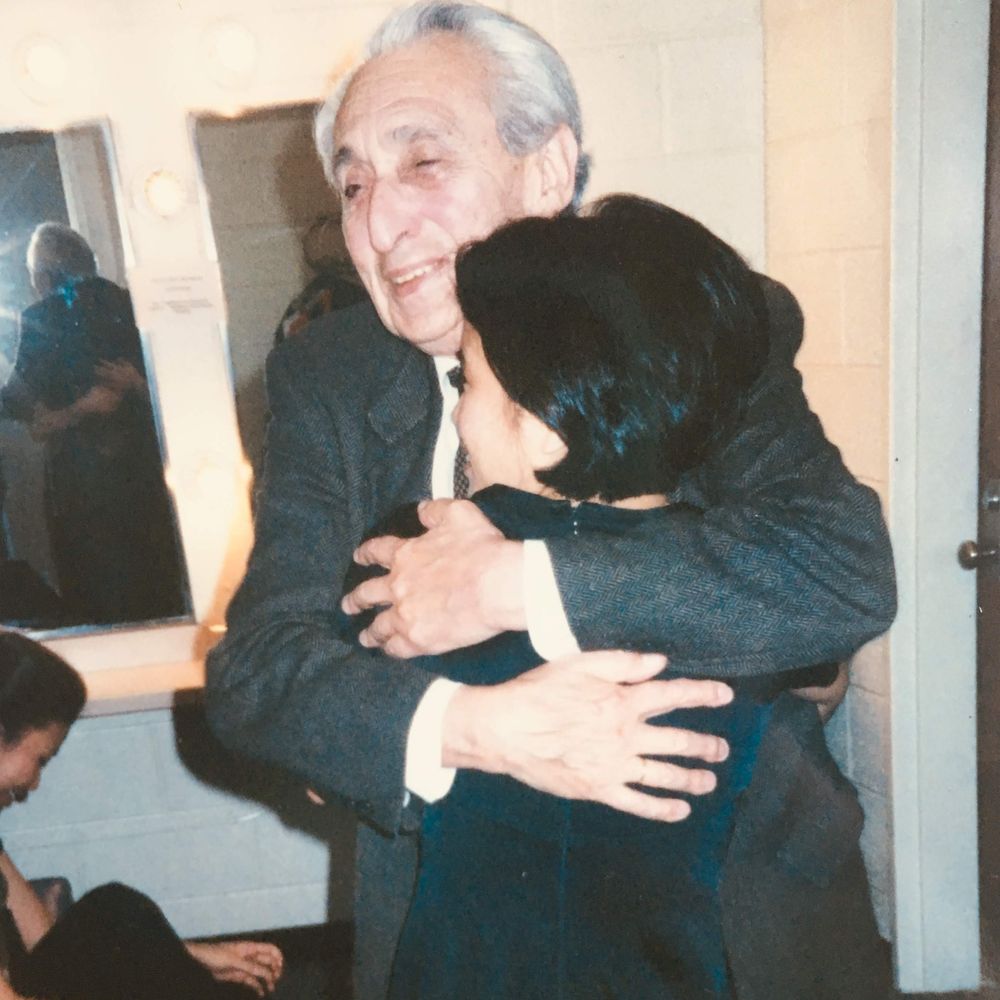 The journey to Toronto 
I did the first year of my Bachelor of Music degree at Memorial University of Newfoundland with Dr. Nancy Dahn before I transferred my academic credits to the University of Toronto to study with the great Hungarian-Israeli/turned Canadian pedagogue Lorand Fenyves. 
I still have Mr. Fenyves' photo on my piano to this day; he is the 'master' who listens to my practice sessions. 
I completed three degrees at the University of Toronto: Bachelor and Master of Music, as well as my Doctor of Musical Arts (with Erika Raum and Mayumi Seiler).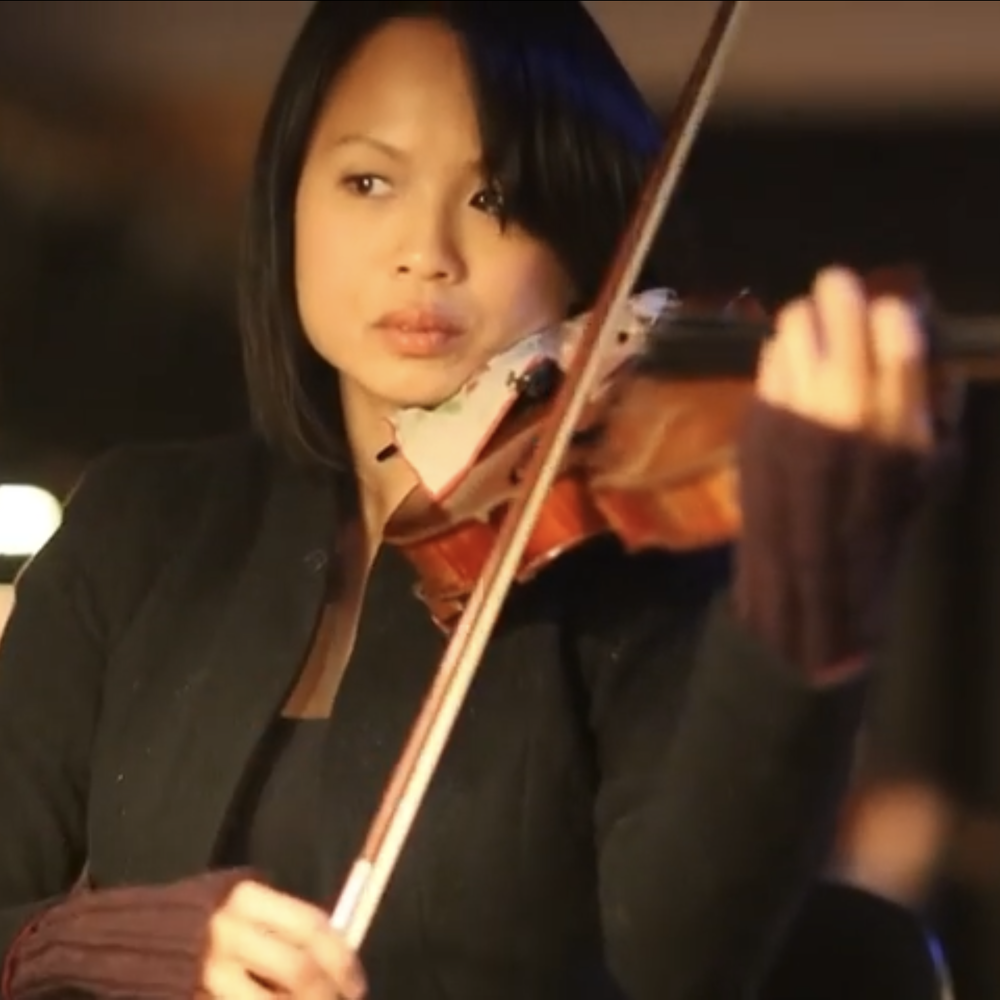 I had never seen a ballet before 
In the second year of my Master's degree, I found myself suddenly realizing that I needed to bring home a paycheque if I wanted to "survive" in the world as a violinist. 
It was approximately my third audition when I decided to take the audition (for experience) for the National Ballet of Canada Orchestra's Section Violin position. 
The Assistant Concertmaster audition was the week before the Section Violin audition and so, in wanting to give myself a dress rehearsal for the Section Violin audition, I decided to take both auditions.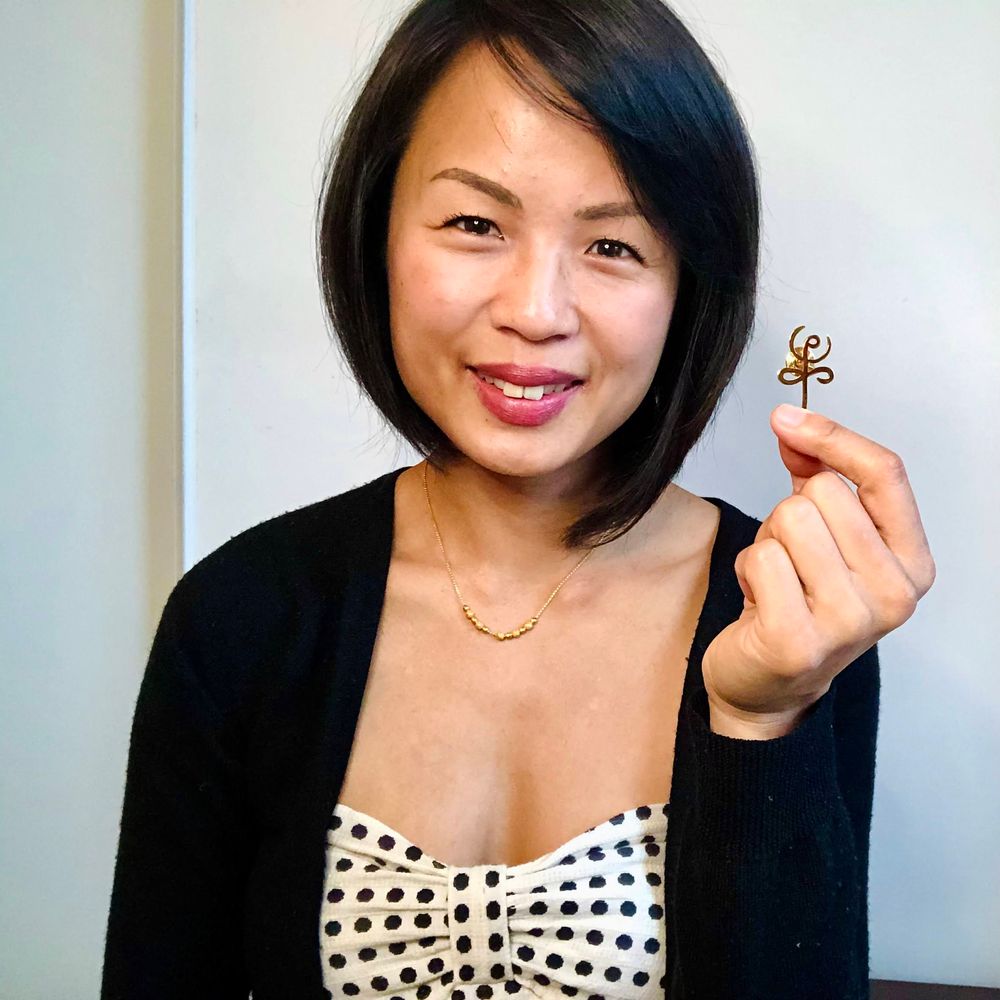 20 years at the National Ballet of Canada Orchestra
I won the Assistant Concertmaster audition. My 'own selection' piece was Bach Chaconne. (What was I thinking?) 
I was still a full-time student and needed to finish my degree as well as attend to the students I was teaching. After being announced the winner of the audition, I promptly returned back home to my dorm room and went back to practicing … for my assignments the next day at school! 
[Fast forward to the future, in the year 2020, I have received my National Ballet of Canada 20-year anniversary pin!]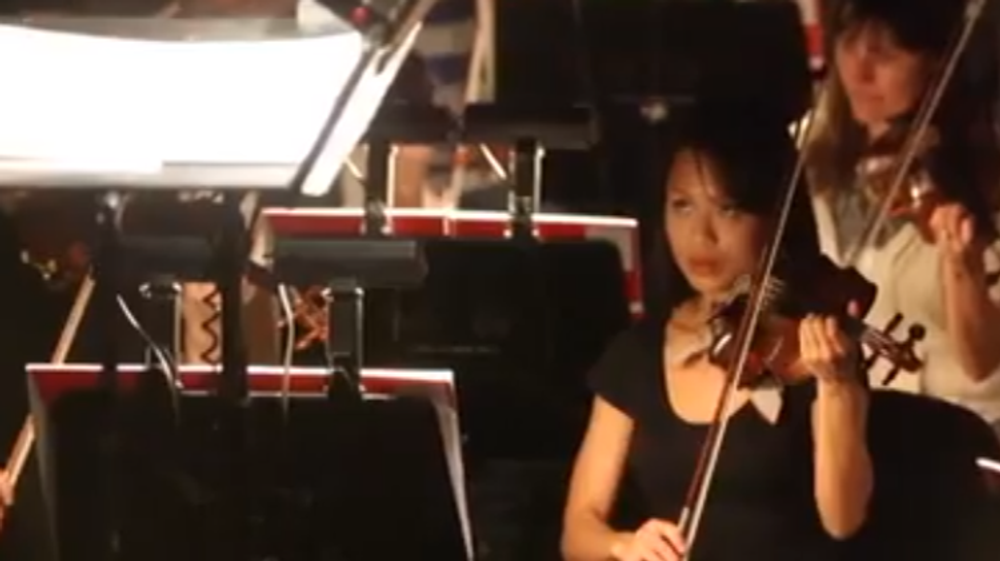 My first day on the job 
I was by far the youngest in the orchestra, and on my first day on the job, I was placed in the Concertmaster chair to lead the orchestra's Nutcracker rehearsal. I was the only one that day who had never played Nutcracker before! 
I was inexperienced and unsavvy. (I have since written a Student's Guide to Orchestra Etiquette - what to do, what NOT to do. I wished I had had that guide when I was a student!) 
I learned the ropes and despite the Assistant Concertmaster chair in the National Ballet of Canada Orchestra being legendarily called "The Ejector Seat", I was awarded my tenure. The Music Director at the time, Ormsby Wilkins, conveyed the good news to me over the phone and instructed me to stop and celebrate. I think I went back to my practicing.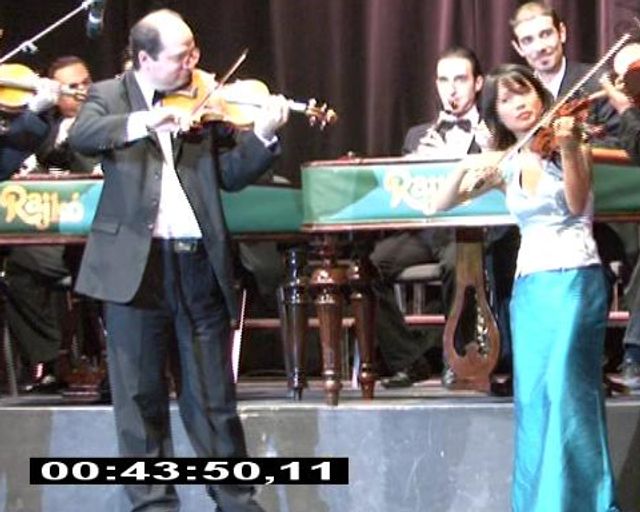 Adventures around the world
I've counted myself fortunate to have done the majority of my world travelling through work. Western Canada tours with the National Ballet of Canada, as well as United States, European, and Israel tours with the Toronto Symphony Orchestra have all been memorable. (Ask me one day about how I ended up eating my own ear plug in Edmonton or how I got scammed by a taxi driver in Prague!)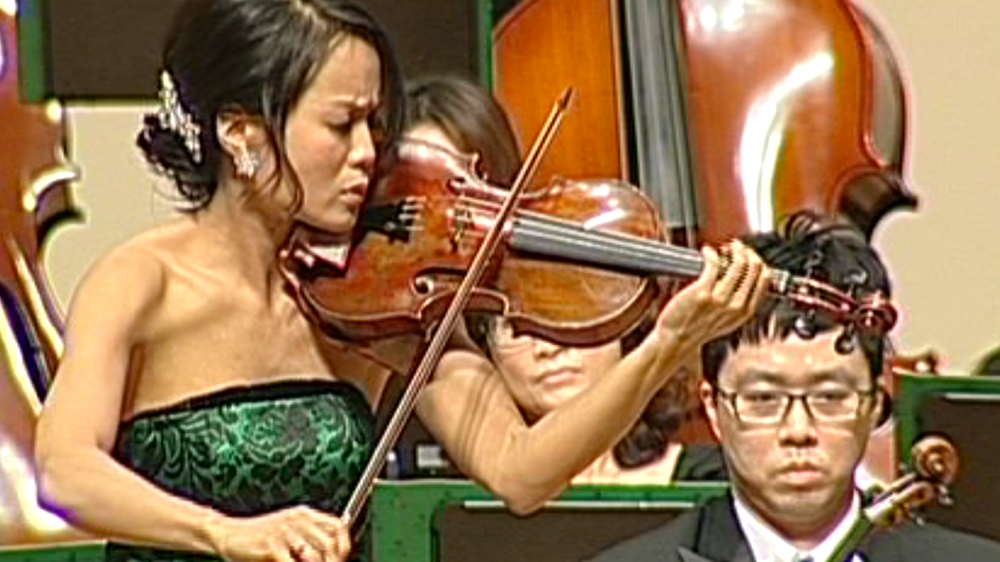 Pig brain in China and getting kicked out of a train in Ukraine 
Always eager to perform outside of an orchestra setting, I've also accumulated a fun collection of performance stories and experiences from all over the world: dining on pig's brain after giving world premieres of contemporary music in China, getting kicked out of a train at the Ukrainian/Hungarian border (the same night I traded solos with a gypsy orchestra in Budapest!), staying in Napoleon's room while performing a recital in Poland, performing chamber music at Georges Enescu's Palace in Bucharest, and getting to play on the world's most valuable violins and bows at the Chimei Museum the day after I performed as a soloist with the Tainan Symphony.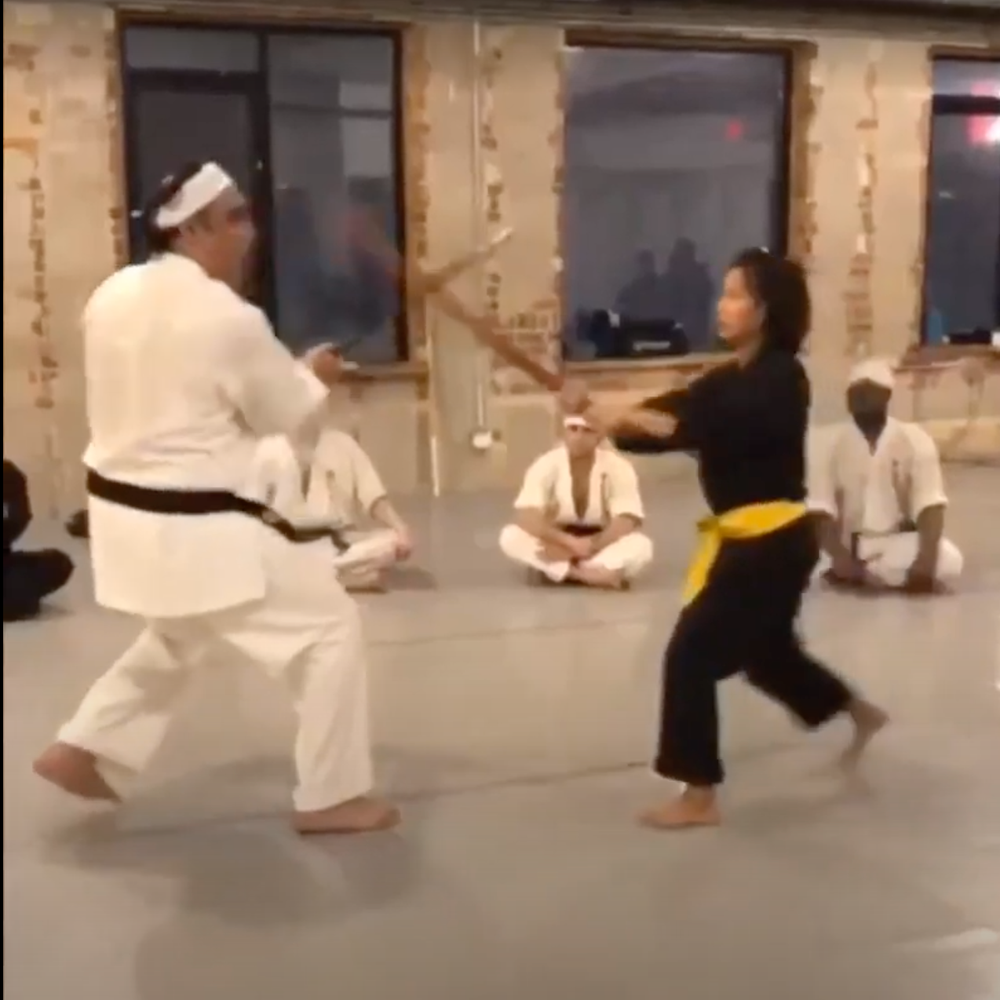 Are you breaking boards yet?  
How exactly did I evolve from being a violin nerd into an active, athletic martial artist and salsera as a mature adult? … By being pushed into a karate dojo by a friend and discovering the salsa class next door 8 months later!  
The most common questions I get asked:   
"Are you going to go for black belt?"   
"Are you breaking boards?"   
"Which one do you like better? Karate or salsa dancing?"  
My answers:  
It is not the belt that is the destination. It is the showing up every day to train, to push my boundaries, face my fears, and blast past my perceived limitations.   
And besides, I can always break the board with my foot. 👍  
However, please don't ask me to do so with my salsa shoes on. I have several pairs of salsa shoes now and wouldn't want to ruin their heels.
Lynn's Karate Green Belt Exam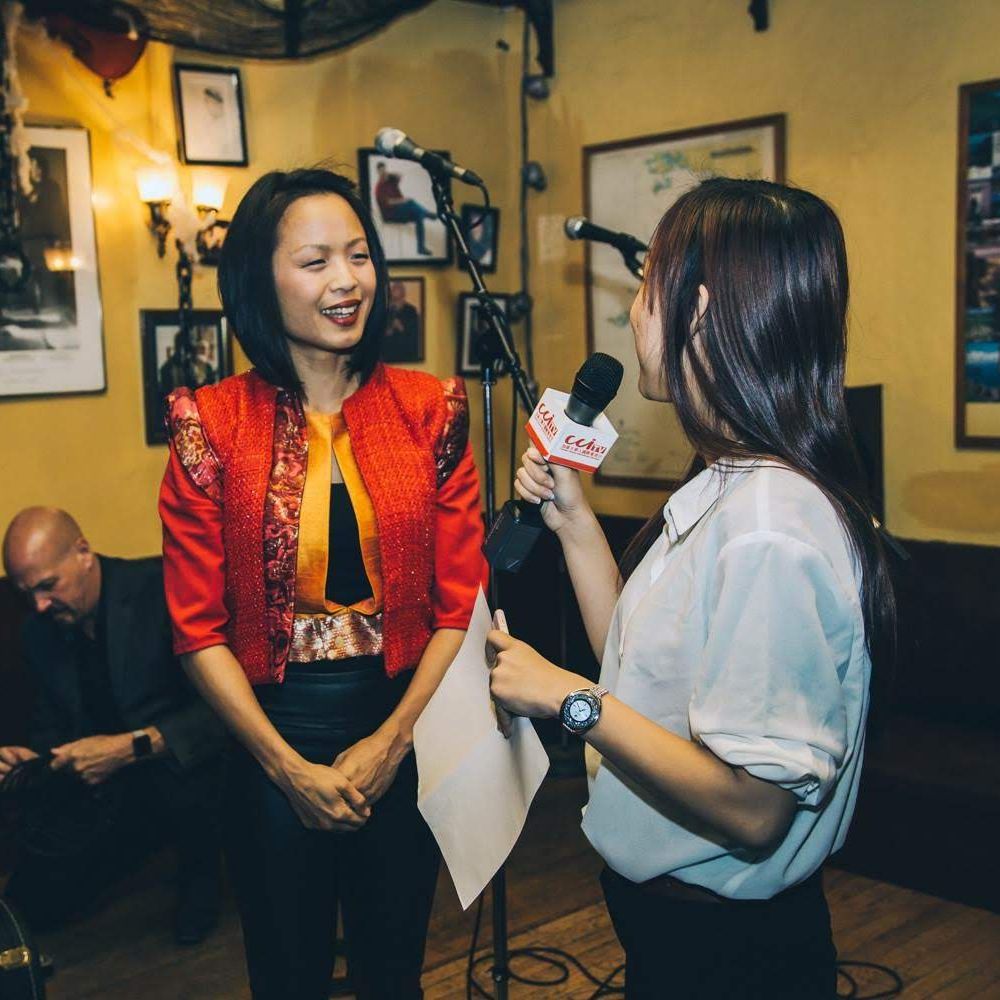 Becoming friends with fear
It is through the recent course of my career that I started training for some large orchestra auditions and decided to train with peak performance psychologist, Dr. Don Greene, as well as pursuing studies with Nathan Cole, First Associate Concertmaster of the Los Angeles Philharmonic in his inaugural Virtuoso Master Course. 
Alongside my forays into martial arts and dance classes, audition-taking forced me to become increasingly comfortable with being uncomfortable. 
My new favourite motto: 
Feel the fear and do it anyway. 
(Dr. Susan Jeffers' book of the same name was among my homework to read while coaching with Dr. Greene.) 
These experiences of training for auditions as well as experiencing the discomfort of being a novice in both martial arts and salsa dancing has greatly influenced my approach to the stage (both in performing and speaking), teaching, and my general life philosophies. 
(Am I a hypocrite if I say that I coach violinists to be more fearless, yet still don't like roller coasters?)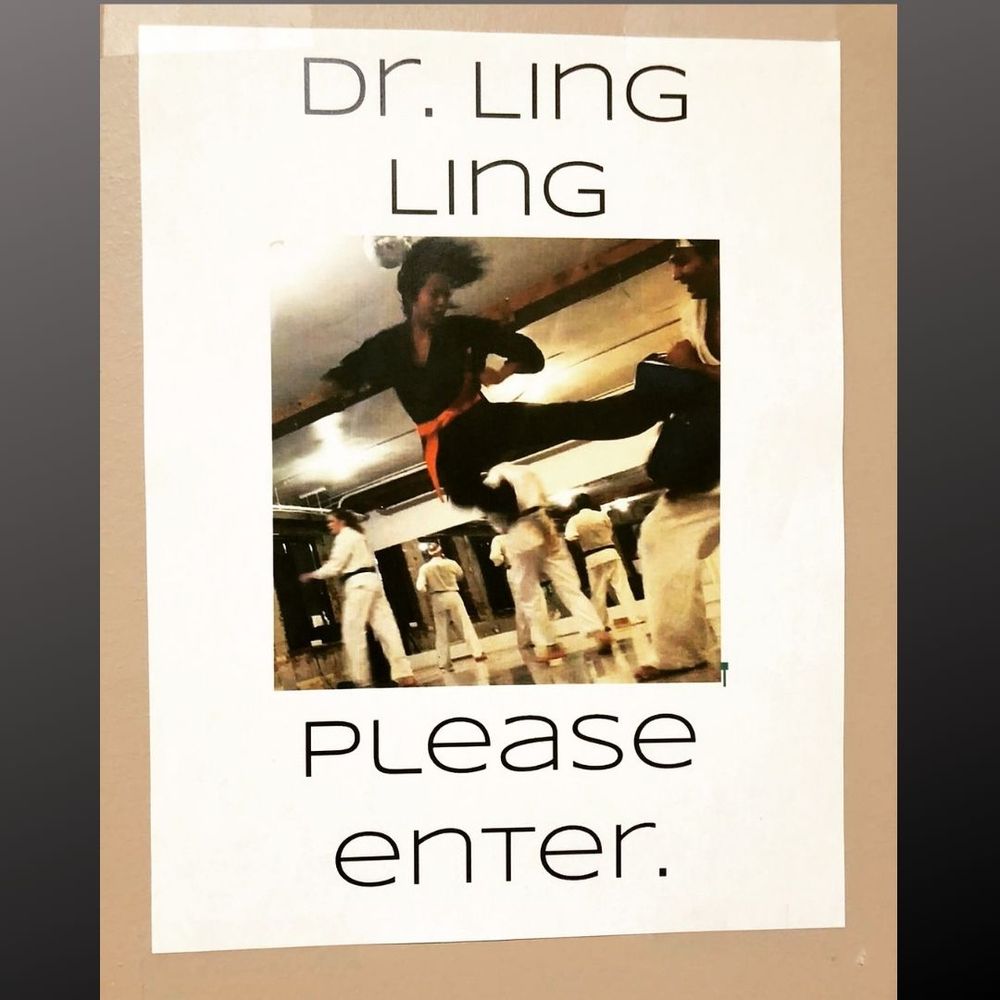 Dr. Lynn, the Professor
My new nickname: 'Dr. Ling Ling' (玲玲, my actual Chinese name)
In my 20th year at the National Ballet, I applied for a sabbatical replacement teaching position as Visiting Assistant Professor of Violin at Memorial of University of Newfoundland's School of Music. I signed a contract in November 2019 and while playing 27 Nutcrackers in December, keeping up with the whirlwind of the holiday season, getting my place ready for a subletter, preparing for a new professional identity, and uprooting my entire life to a new province, I zoomed through the holiday season working long hours on the computer, well into the wee hours each night.  
In January 2020, I arrived back home in Newfoundland where it all began, but this time as Dr. Lynn, the violin professor, instructing the students in the studio of my former teacher, Nancy Dahn. 
The Year 2020: Pandemic pivot & Violin with Dr. Lynn
Between the week-long Snowmageddon that crippled Newfoundland into a State of Emergency in January and the global pandemic announced in March, my teaching stint at Memorial University was an adventurous, if not truncated, one.  
April 2020 marked my dramatic pivot (yet another pivot in a matter of months) to the role of online entrepreneur. Violin with Dr. Lynn was born in June 2020 and my inaugural program, Summer Violin Bootcamp with Dr. Lynn was a great success drawing in 17 violin students from the United States and Canada.  
As much as I enjoy the challenge of interpreting and performing new works in front of audiences and participating in or leading an ensemble or orchestra, I also love teaching and coaching other musicians to be the best they can be on their instrument and to become more fearless performers. 
I encourage other musicians to embrace their fears and push through doubts and insecurities - whether they be related to performing, teaching, speaking, or starting a new venture. It is important to get comfortable with what causes discomfort. In so doing, one can experience results that are both astounding and rewarding.
"I liked Humetska's rolling storms and Kuo's total commitment to the music..." 
"I never expected a made-in-Russia arrangement of Gershwin melodies to raise the roof in a classical concert, but that's what happened." 
- Stanley Fefferman 
Showtime Magazine, 2011
Press
"It was as though Ms. Kuo and her instrument became one…"   
"She (and the music) were mesmerizing, and accompanist Marianna Humetska only emphasized the imagery. So captivating…"   
- Louise Daymond   
Pinawa Life, January 2006  
"The solo violinist for this premiere performance was Lynn Kuo, a native of St. John's, Newfoundland, whose virtuosity and musicianship were readily apparent throughout. "
 Nexus Percussion.com 
Nexus Percussion
"Her charm shone through in something as simple as a carefree twirl of her bow in anticipation of a difficult entry. In fact, both Yee and Kuo radiate a great degree of confidence and warmth on stage." 
- The Telegram, St. John's, Canada