My Summer Violin Bootcampers are one lucky bunch!

They got to play for Nathan Cole!

Violinists all over the world have seen Nathan Cole's work online. And as First Associate Concertmaster of the Los Angeles Philharmonic, not only is Nathan an incredible violinist, soloist, chamber musician, and accomplished orchestral leader, but he is also a dedicated educator, coach, and entrepreneur.

(Is there anything that man can't do?) 

I count myself fortunate to have worked extensively with Nathan inside his Virtuoso Master Course, both in 2018-19 and 2020-21. 

I'm also acting as a Virtuoso Master Course (VMC) Ambassador inside his Violympics 2021 program, and just recently, taught a class to his Violympians.

(Holler if you are reading this and were there for my Musical Ninja: From Notes to Musicality class! I'd love to hear from you! 😃)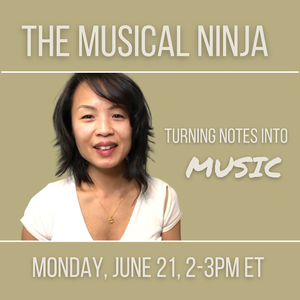 If up today, you haven't seen or heard of Nathan Cole before, then you're in for a gold mine of violin education.

Nathan has appeared on my YouTube channel as a guest on my Violynn Chat interview series as well as taught guest masterclasses in my Summer Violin Bootcamps.

Nathan kicked off my Summer Violin Bootcamp 2021 with his guest masterclass and knowing from personal experience that getting live, personalized feedback from Nathan is a rare and exclusive opportunity, I'm glad I could give my Summer '21 Ninjas the chance to play for him and get his feedback.

Nathan also graciously permitted his masterclass from 2020 Summer Violin Bootcamp to be shared on my YouTube channel.

Here are some highlights from his masterclass:
 
1. How to play chords: 
"Use just use enough pressure to grab the string, then pull the chord horizontally." ~ Nathan Cole 
Nathan talked about how it is more difficult landing a plane on top of an earthquake rather than having the "earth rise to meet your feet". 
Nathan's tip: Try lifting the instrument to the bow. 

I've tried this and it does indeed feel more stable! 

2. How to play rapid string crossings (e.g., Paganini Caprice #16): 
Sustain the note before the string crossing as long as possible then change to the new string as rapidly and efficiently as possible. This way, you ensure that you are listening to the sound quality of the first note (before the string crossing).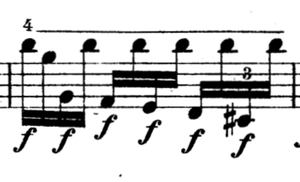 3. Up-bow Staccato: 

Nathan's tip: Make sure left hand is not late to the bow. 
I personally say this often in my own teaching: 

When there is a problem with coordination between left and right hand,  99% of the time, it's the left hand that is behind the bow. 
The ways I address this problem: 

- Practice in slow-motion staggering the left hand fingers before the right hand bow. 
- Practice in rhythms (Be creative in creating your own!) 
- Practice the passage in détaché. 
4. How to play chromatic glissando: 

A chromatic glissando for the left hand is analogous to up-bow staccato in the right hand. ~ Nathan Cole 
Nathan's tips: Keep in mind that the higher up the fingerboard you are, the note spacing is smaller. As you descend the chromatic scale, the note spacing gets wider as you get lower down the fingerboard. 
5. How to play rapid double stops:
Practice "clustering" groups of fast notes in one gesture: 
Wieniawski Concerto No. 2, First movement: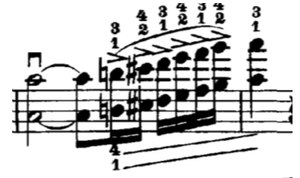 Group a pre-determined number of notes (3-4 octaves in the above example) and practice them (up to tempo) as one gesture. Then, begin to chain gestures together.
If you saw my Violynn Chats interview with Tim Kantor, you will recognize this as the technique that Tim and I dubbed "chunk bridging".
I also use this technique in my Paganini 24th Caprice video tutorial. 
 
5. "Be more of a piggish violinist." ~ Nathan Cole 
This is perhaps my favourite (and most surprising) quote from Nathan from the masterclass! 
For quick, virtuosic passages (e.g., fast sixteenth notes), sometimes it really helps the bow stay grounded - not to mention help you get a bigger sound - if you keep the bow glued to the string. 
Even though it appears you need to create an 'off the string' stroke, in practical reality, the bow is almost 'scrubbing' the string, staying very, very close to (if not remaining on) the string. 
Below are two examples addressed in the masterclass: 


and 
Tchaikovsky Concerto: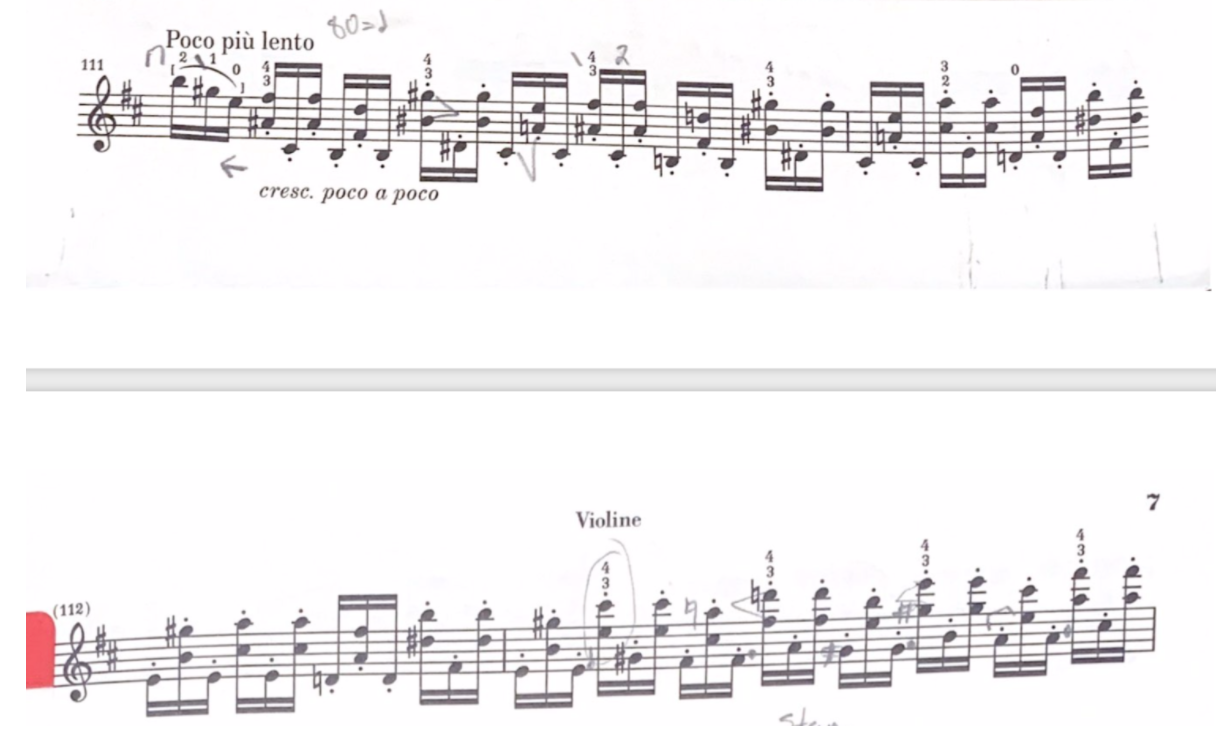 Hope those 5 tips straight from Nathan Cole are helpful for your violin progress and I hope you enjoy watching the masterclass replay!


 
To get on the wait list for my next Bootcamp, just sign up to get on my mailing list where I give early bird discounts as well as weekly #ViolynnTips!